Two Factor Authentication
TasLUG 21 Nov 2012
Obligatory intro slide
Small-to-medium web app development
... so systems administration
Project management
Lawyerin'
Fancy tea
What is Two Factor Authentication?
I'll call it 2FA
What's authentication?
What are these factors?
What is authentication?
the act of confirming the truth of an attribute of a datum or entity
Who is this schmuck?
What factors?
How do we know this schmuck is who they say they are?
Shared secrets
Something you know (password)
Something you have (smartcard)
Something you are (fingerprint)
We want two of these
Some examples
In the world
Bank cards (know PIN + have card)
Credit cards (have card + are signature)
Data centre access control (know code + are fingerprint)
In computing
Encryption keys (know password + have key)
Smart cards (know PIN + have card)
Internet banking (know password + have phone)
What good is it?
Authenticating in software only
Protects against compromised passwords
Can protects against replay attacks
Does not prevent
Hardware compromise
Man-in-the-middle attacks
How do we do it?
Lots of ways but we will focus on two similar methods
HOTP
HMAC-based One-Time Password
TOTP
Time-based One-Time Password
Google Authenticator
Supports both HOTP and TOTP
Supports PAM
Open-source PAM, Android app, iOS app, Blackberry app
Stored in secure phone memory (Android at least)
Emergency scratch codes
QR code key provisioning
Compatible with any RFC-compliant app
Use case: required for SSH logins
Download, compile and install module
Create user key (in ~/.google_authenticator)
Scan key onto phone
Require correct code for login
Demo: Step 1
Download, compile and install module
Demo: Step 2
Create user key
Demo: Step 3
Scan key onto phone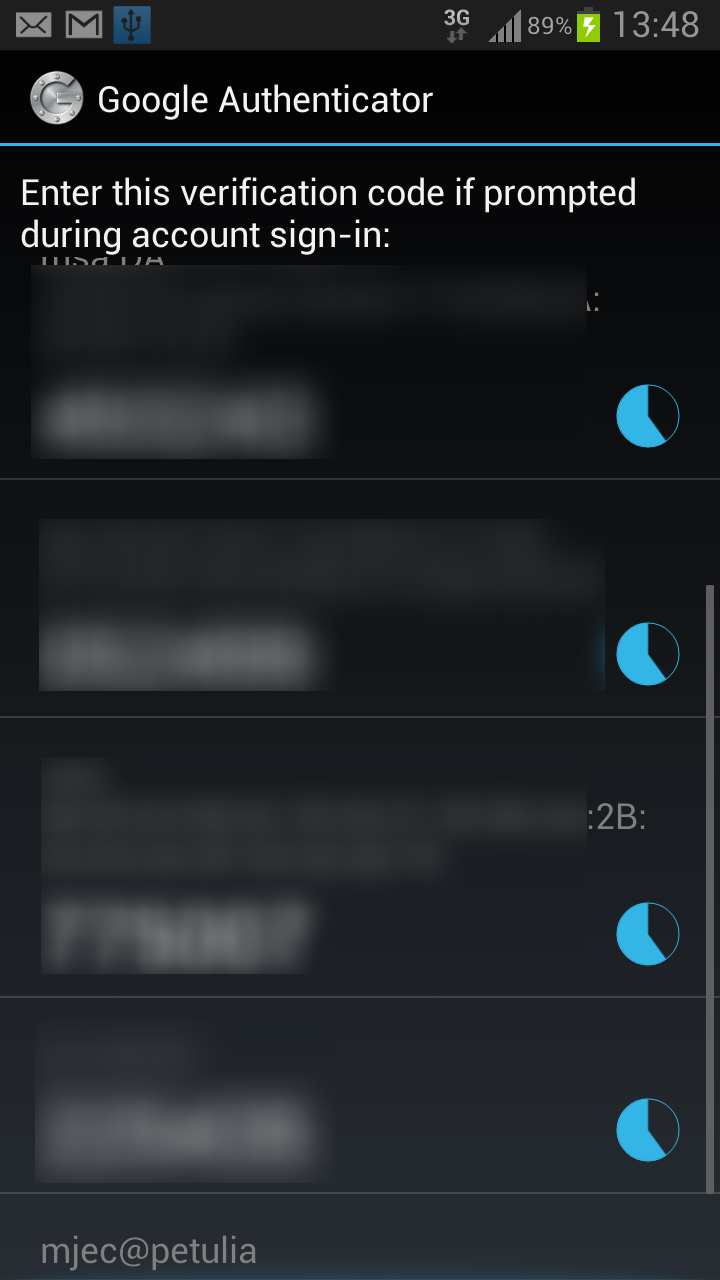 Demo: Step 3
Scan key onto phone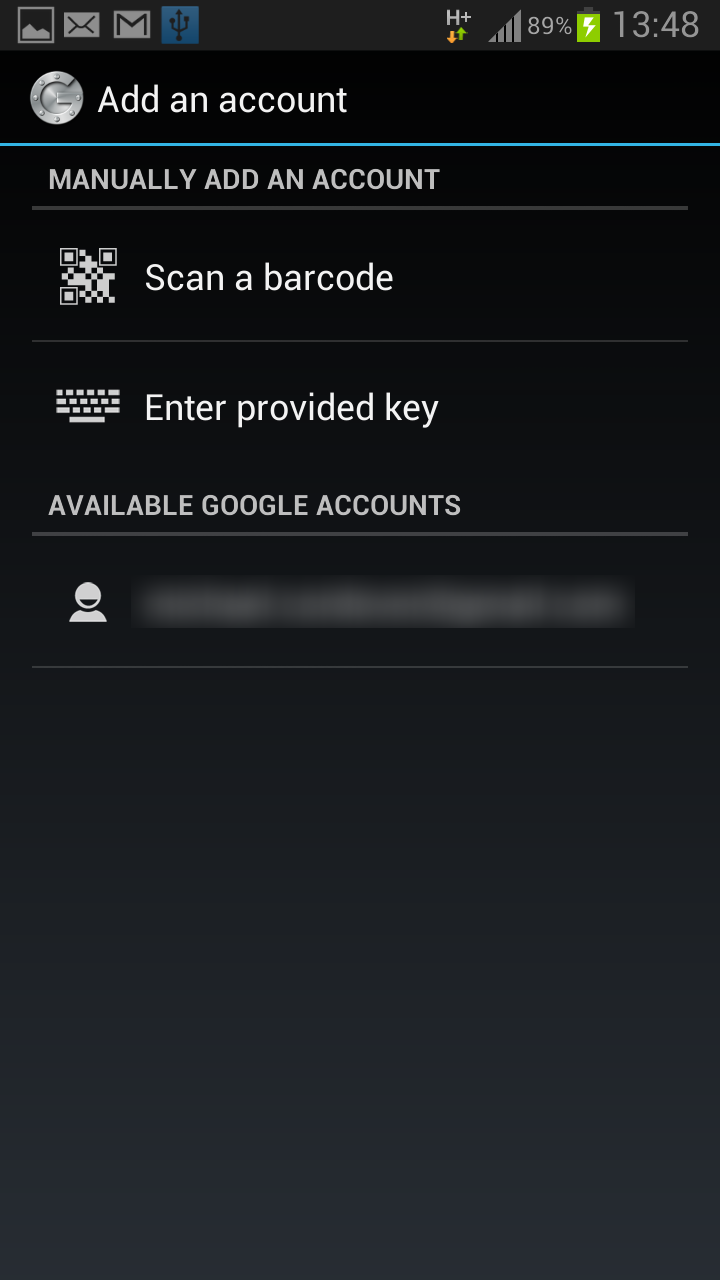 Demo: Step 3
Scan key onto phone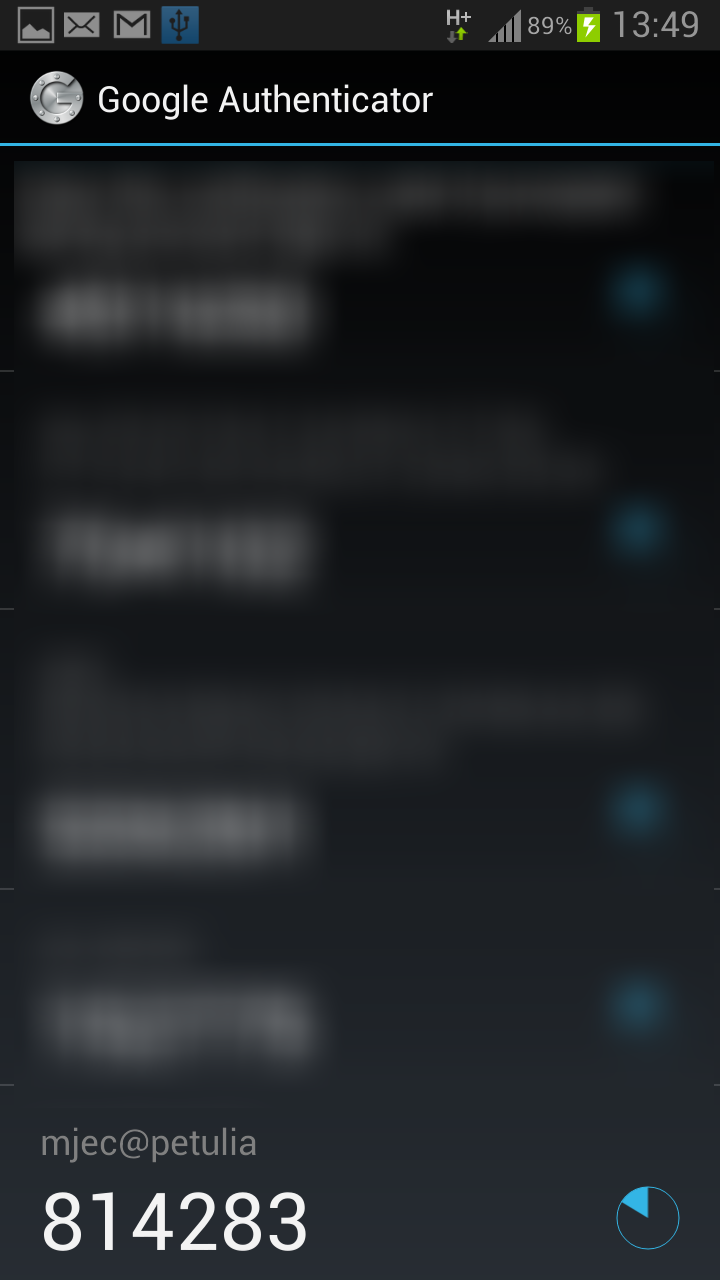 Demo: Step 3
Scan key onto phone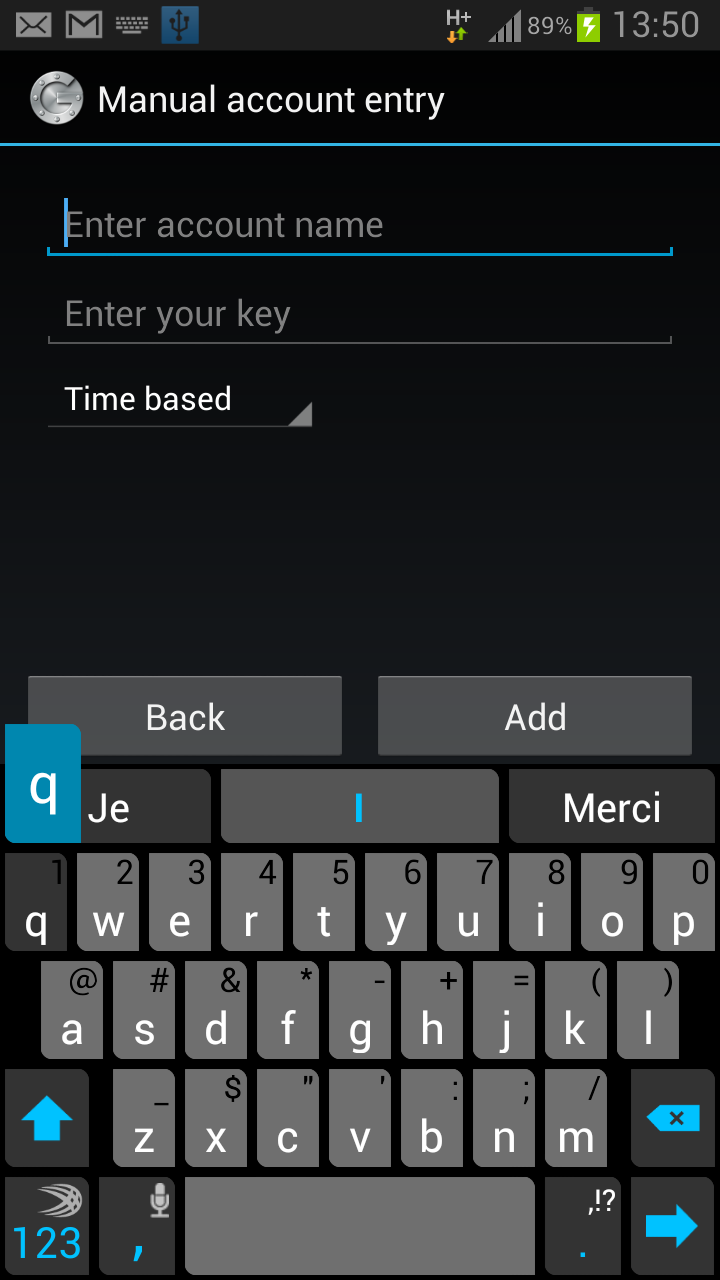 Step 4
Require correct code to login
In /etc/pam.d/sshd add auth required pam_google_authenticator.so
In /etc/ssh/sshd_config ensure ChallengeResponseAuthentication yes is set
ത Michael Cordover · mjec.net/talks/2fa ·
/
#